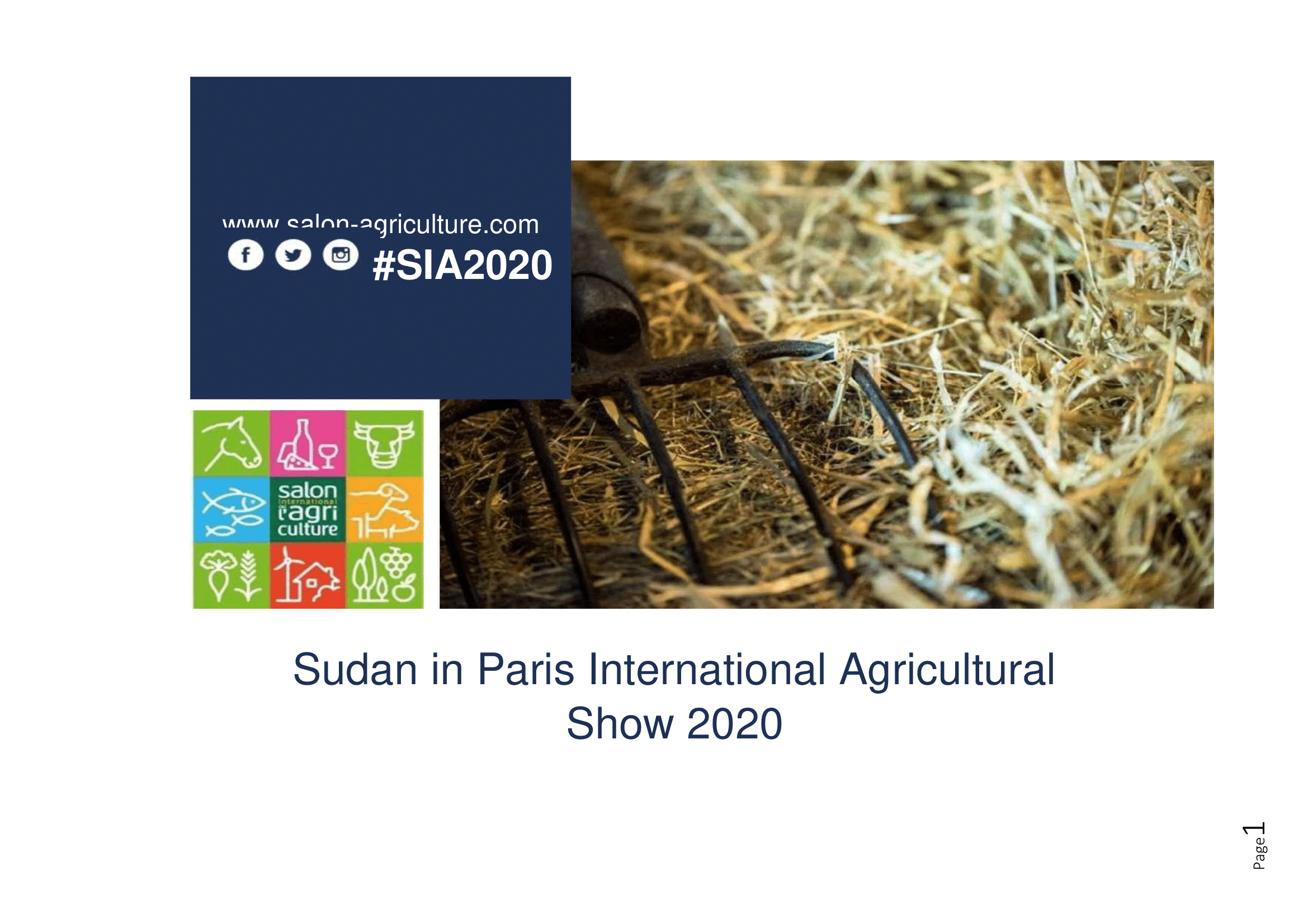 Sudan participates in Paris International Agriculture Show 2020
For the second annual year, Sudanese agriculture companies and exporters will be joining LEEN Consultancy in the 2020 Paris International Agriculture Show this February. These companies and exporters will have the opportunity to promote their goods and services to European markets.
LEEN Consultancy will also be arranging B2B meetings during the show with French companies and investors who have shown an interest in potential investment opportunities in Sudanese companies and products.